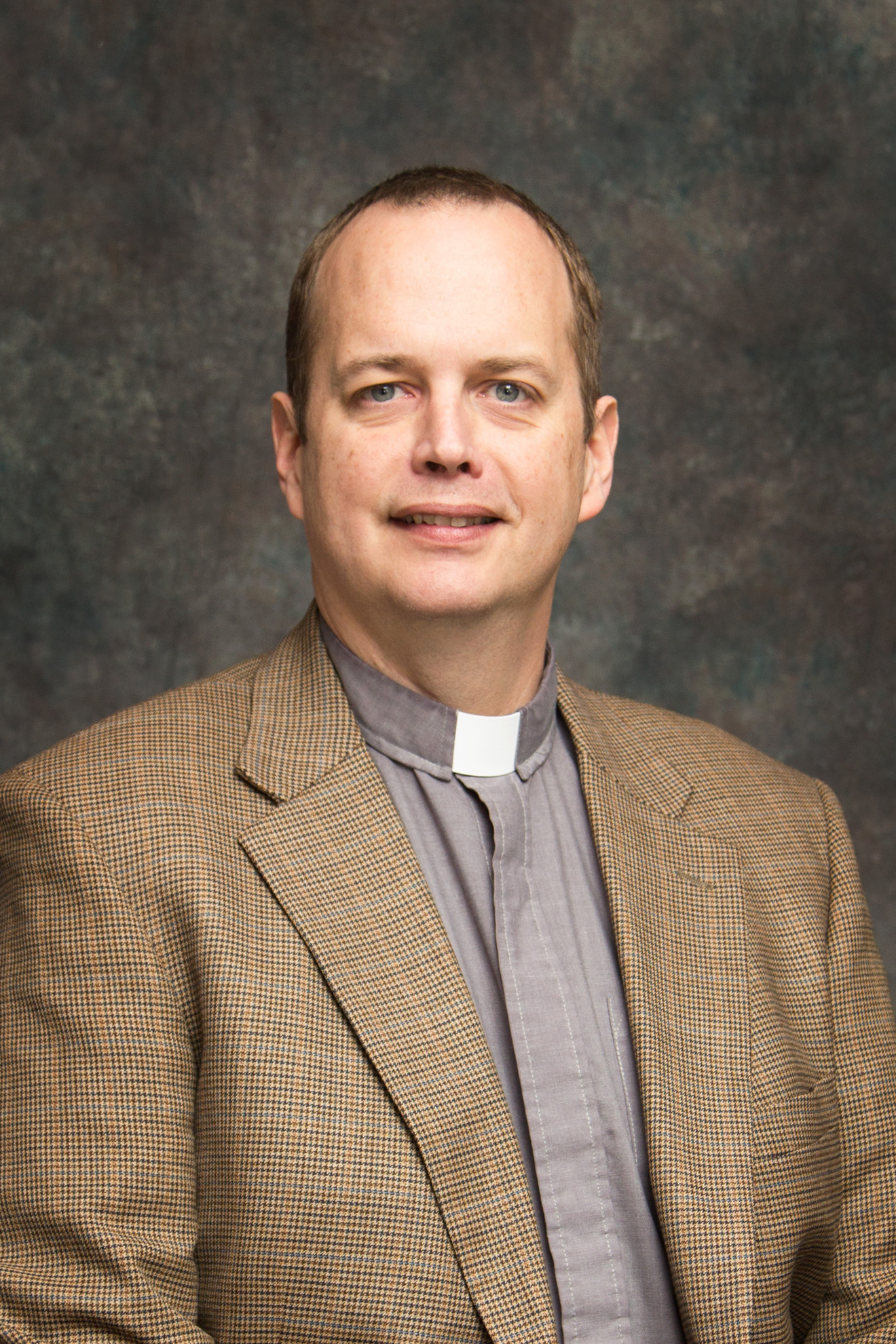 Reverend Andrew Smith
Rev. Andrew Smith was born in January, 1970 in Middletown, Ohio. He received his pre-seminary education at Concordia Lutheran College, Austin, Texas and received a B.A. in Communications in 1992. From Austin, he moved to St. Louis to attend Concordia Seminary, and was a visiting scholar at Westfield House, Cambridge, England from 1994 to 1995. He served his pastoral internship at Bethlehem Lutheran Church, Denver, Colorado from 1995 to 1996 before graduating in 1997 having earned the Master of Divinity degree.
He served as pastor to St. Andrew Lutheran Church in Memphis, Michigan from June, 1997 until being called by Board for Missions of the Lutheran Church—Missouri Synod to serve as a U.S. Navy Chaplain in January, 2000. After deploying to the Middle East three separate times in support of Operations Enduring and Iraqi Freedom, he was honorably discharged from the Navy in December 2007 and decorated for his service. Pastor Smith served as pastor to Augustana Lutheran Church, Hickory, North Carolina from March 2008 before being called to Heavenly Host Lutheran Church in April of 2013.
Pastor Smith and Kimberly (Page) of New Orleans, Louisiana, were married in August, 1991. They have been blessed with two children, Erika, and Daniel.