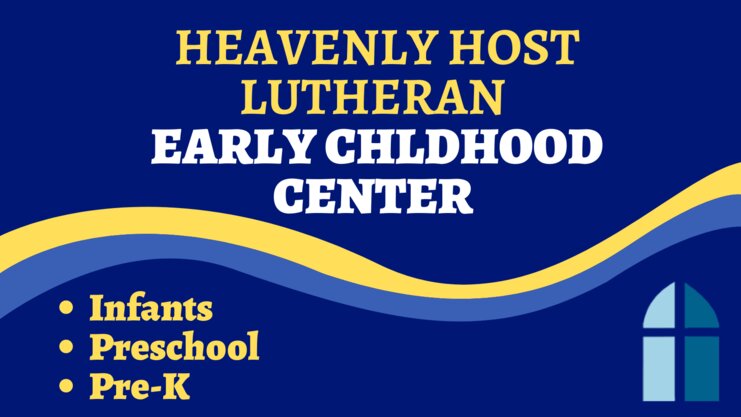 Welcome!
At Heavenly Host Lutheran Early Childhood Center children engage in hands-on, developmentally appropriate activities in a Christ-centered environment. The goal of the Early Childhood Center is to help each child reach their highest potential in five ways: Spiritual, Intellectual, Social, Emotional, and Physical. We encourage learning and playing while exploring God's world!
Enrollment
Interested in enrolling your child at Heavenly Host? That's great! Please know that we typically have a waitlist for our classrooms. Call today to check on current availability and for more information about enrolling your child in our Early Childhood Center: (931) 520-3766.
We look forward to visiting with you!
Early Childhood Center Board
Serving on the ECC Board:
Melanie Mateyka (Chairperson), Deborah Smith (Recording Secretary), Peter Bice, Melinda Huffman, and Sharon Martin.
Ex-officio board members are:
Melissa Brock (Director), and DCE Emily Leising.
ECC Director
Serving as our Early Childhood Center Director:
Melissa Brock, ECC Director
Employment Opportunities
Interested in joining our ECC team? We are currently hiring several part time and full time positions working with children. We are also looking for someone with food service experience to work in food preparation, preparing and serving snacks/lunches daily. Know of someone who loves Jesus, has a heart for working with children, and may be interested in one of these positions? Encourage them to give us a call to learn more and to set up an interview. Call 931-520-3766 and ask to speak with our ECC Director, Melissa Brock.