Children's Message
During the worship services on Sunday mornings, we have a special time when we invite kids and parents to come to the front for the Children's Message. Friends and guests are always welcome to come to the front as well! We often read the gospel reading for the day from a large picture Bible book. We conclude with a "repeat after me" prayer before dismissing everyone back to their seats.
Sunday School for Kids
PreK - 5th grade (even younger welcome if accompanied by an adult) students meet together every Sunday for a Bible lesson and activity.
When: Sundays, 9:30-10:15am (during school year)
Contact: Linda Villano and Emily Leising
Location: Gather in fellowship hall for a brief opening, and then Classroom #19 for the Bible lesson.
Looking for resources to use at home with your family? Click the link below for online resources that accompany our SS Enduring Faith Curriculum from CPH.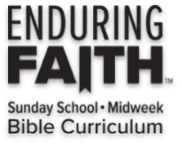 VBS 2023
3,2,1...blast off! This summer as we head into space with our Stellar VBS! Explore the stars and see Jesus' light as we enjoy singing, games, Bible lessons, and crafts! At Vacation Bible School, it's all about Jesus! VBS is Monday - Friday, July 17 - 21 at 9:00 am - 12:00 pm.
Our VBS program is for age 3 (must be potty-trained) through 5th grade. Registration forms are located on the VBS display table in the church lobby. Please return completed forms to the church office (one form per child). Planning to come? Please register by Sunday, July 2nd. Stay tuned for info about a Closing Program for family, friends, and the congregation.
Register Online: REGISTER FOR VBS
Help support our little astronauts by volunteering to serve on our VBS Team of leaders. Adults and youth (6th grade +) interested in helping with our VBS, fill out a form as soon as possible (see VBS display table). Mark your calendar, the countdown for VBS is on!