CHRIST IS RISEN!
HE IS RISEN INDEED, ALLELUIA!


Holy Week & Easter Online
Join us online for devotions and worship services during Holy Week and on Easter Sunday!
"Easter Selfies"
Share Easter joy!
Instructions:
Download one of our Easter Selfie Pages below, or make your own.
Color the page (optional).
Take a "selfie" of your family holding the page.
Send the picture by text message or email to Emily Leising (info is on the sheet) BEFORE Saturday, April 11th to have it included in our special video (which will be shared on the church website and our church social media accounts).
Display your Easter Selfie Page in the front window of your home for your neighbors to see! Thank you for participating!
Download Option #1: Easter Selfie #1.pdf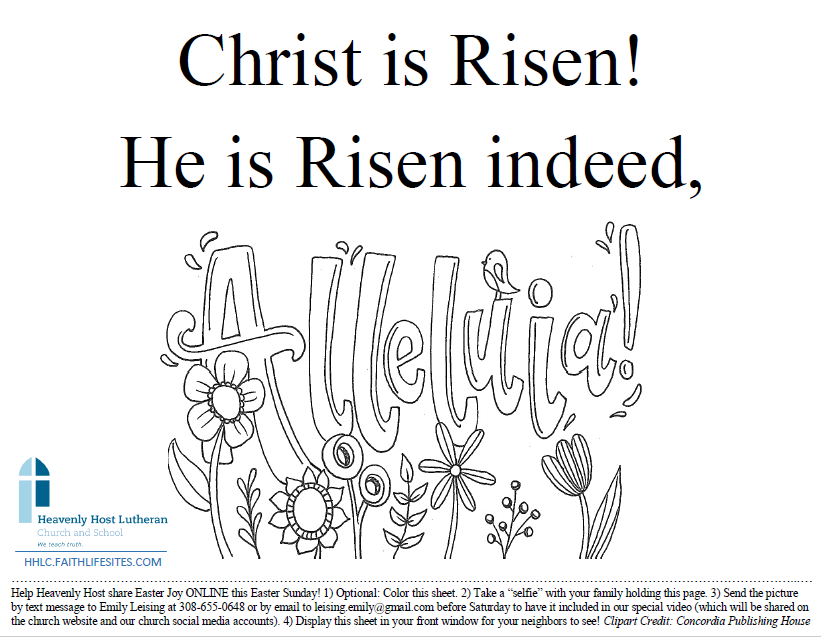 Download option #2: Easter Selfie #2.pdf