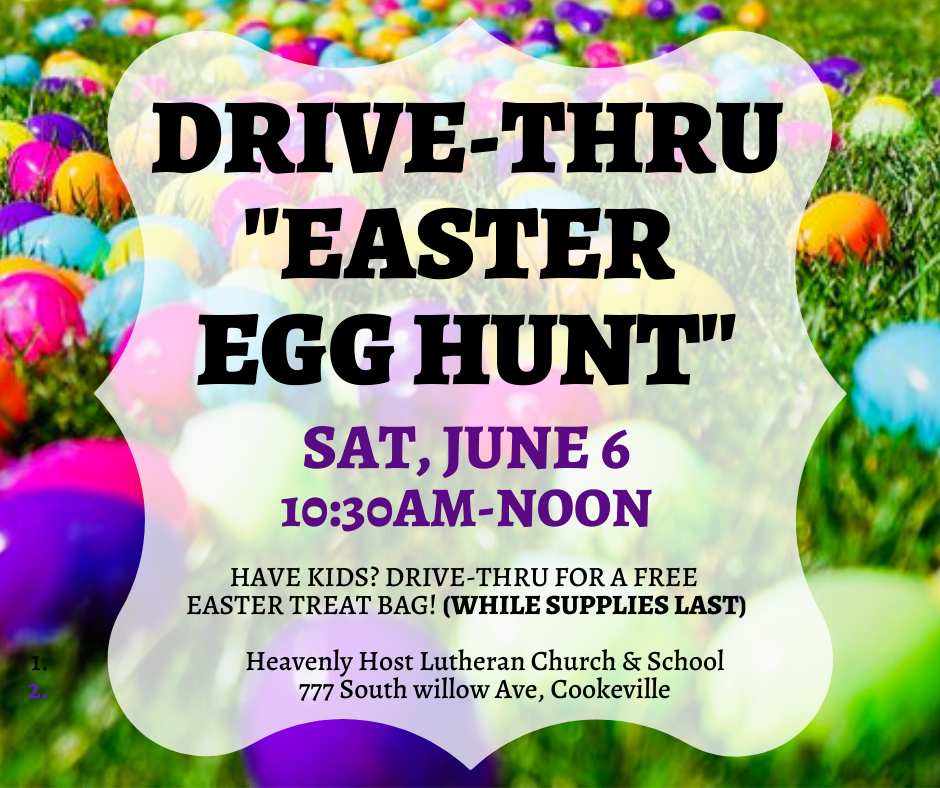 You might be thinking... "Um, Easter Eggs in JUNE???"
YES, it's happening! Back in April we decided to postpone our Easter Egg event, but now it's back on the calendar! YAY! It's not Easter anymore... but EVERYDAY is a good day to be reminded of Easter and what God has done for us through the death and resurrection of JESUS!
The health and safety of our church family, friends, and community are very important to us! Vehicles will simply come around the church and school building to "drive-thru" and receive a goody bag for the kids in their household. We will hand it to you through your car window. The entrance and exit to our parking lot for the drive-thru will be clearly marked.
The goody bags contain candy-filled Easter eggs, a softcover Easter story book, and some other fun items for kids! Families are encouraged to spend time reading the Easter book together, and to use the eggs to have an egg hunt at home if they'd like!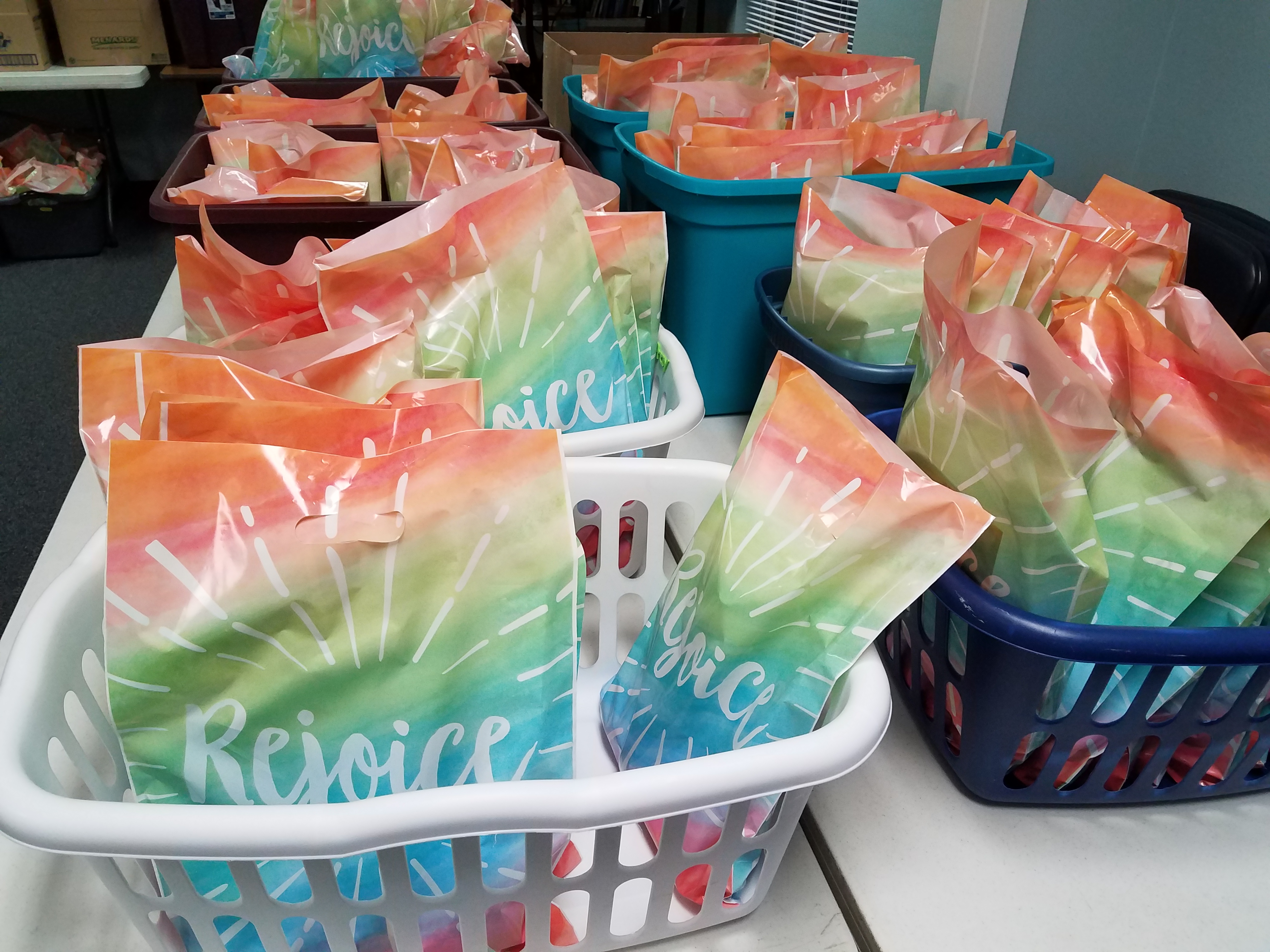 We plan to start at 10:30am on Saturday and will have the drive-thru open until noon (or while supplies last). Community families, friends, and neighbors are all welcome to participate with us in this unique experience! We're EGGCITED and look forward to seeing many of YOU in the drive-thru!
In the midst of the anxiety and uncertainty that our community has experienced recently and is continuing to experience- know that THERE IS HOPE! Yes, life is full of unknowns. But what we DO know is that GOD IS WITH US! He is with YOU. He is our ever present help in trouble (Psalm 46:1). Christ is risen! He is risen indeed, Alleluia!